Our firm's Employment Department takes pride in its responsiveness, efficiency, reliability and diligence in servicing our clients in a cost-effective, time-efficient and highly qualitative manner.
With relation to the Employment sector, we provide the following services, amongst others:
Articles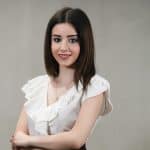 O Περί Αδειών (Πατρότητας, Γονικής, Φροντίδας, Ανωτέρας Βίας) και Ευέλικτων Ρυθμίσεων Εργασίας για την Ισορροπία μεταξύ Επαγγελματικής και Ιδιωτικής Ζωής Νόμος του 2022 (Ν. 216(Ι)/2022)
Articles
Το Υπουργικό Συμβούλιο σε συνεδρία του στις 31 Αυγούστου 2022, εξέδωσε διάταγμα (το «Διάταγμα») βάσει του εδαφίου (1) του άρθρου 3 του περί Κατώτατου Ορίου
Articles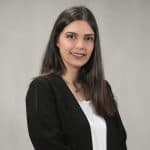 First and foremost, it should be stressed that in order for a third country national to be employed in the Republic of Cyprus (areas controlled
Should you have any questions, or if you would like more info regarding our services, kindly contact us and we will be delighted to help you.