Establishing Economic Substance In Cyprus
Establishing Economic Substance In Cyprus
Our firm's Corporate and Commercial Department takes pride in its responsiveness, efficiency, reliability and diligence in servicing our clients in a cost-effective, time-efficient and highly qualitative manner.
In 2013, the Organisation for Economic Co-operation and Development (OECD) and G20 jointly introduced a series of measures aiming at preventing tax avoidance by multinational companies and other legal entities. The OECD has introduced the Base Erosion and Profit Shifting (BEPS) project, which was intended to ensure, inter alia, that the profits are taxed in the country where the economic activities generating these profits take place and that appropriate levels of substance are established in jurisdictions where there has previously been limited presence.
What is economic substance and why is it significant?
Substance is defined as the physical presence of a company and/or legal entity in its country of incorporation. Physical presence means that a company and/or legal entity has the actual place of its business and operations in its country of incorporation.
Establishing economic substance is quite significant for companies operating in Cyprus in order for these companies to be able to claim Cyprus Tax Residency, the competitive tax rate of 12.5%, and various advantages under Double Tax Treaties.
Companies operating in Cyprus are deemed to have Cyprus tax residency if the effective management and control thereof is exercised in Cyprus. The place of management and control of a company is considered as being the place where the Board of Directors meets and takes strategic decisions in regards to a company's operation rather than the place of day-to-day management.   
In cases, for instance, where Cypriot companies are entirely managed by other legal and/or natural persons abroad, in the sense that all significant and strategic decisions relating to the companies and their operation are taken abroad, then the Cyprus tax residency status of such companies may be questioned by the competent Cypriot and/or foreign tax authorities and the companies may become liable to pay taxes elsewhere and also lose double tax treaty rights. 
In order for the Cyprus tax residency status of a company to be safeguarded, appropriate corporate governance procedures and indicators of substance must be put in place. Such substance indicators and other relevant arrangements proving that a company has actual physical presence in Cyprus and that the management and control of such company is also exercised in Cyprus include, inter alia, the following:
How can A. Karitzis & Associates L.L.C assist you in establishing economic substance in Cyprus?
Our firm offers a wide range of professional services aiming at assisting our clients in the implementation of the strategic objective of increasing their business physical presence in Cyprus. Our services include, inter alia, the following:
Provision of legal advice
Our team of professionals can proceed with a review of the substance level of companies operating in Cyprus, provide legal advice and make helpful recommendations, based on best practices, with a view to assist our clients increasing the substance level of their businesses.
Establishing Office Presence
We assist our clients in increasing the level of their business physical presence in Cyprus via the provision of office premises in Limassol, Cyprus. Specifically, an office space is rent by our firm in a different building area, which can be used as a registered office for companies and/or other legal entities.
Our services pertaining to the provision of registered office include, inter alia, the following:
Additionally, we are able to support our clients in setting up office spaces and/or premises for their businesses, arranging the equipment and furnishing of such offices, the recruitment of (local) staff, the migration formalities, the drafting of employment contracts, the installation of internet connections, telephone and fax lines etc.
3. Convening of meetings and safekeeping of business records
Our firm is able to assist its clients via the provision of the following services:
4.Appointment of Director(s)
We are able assist our clients by providing dedicated and qualified natural and/or legal persons, with basic decision-making responsibilities, having their tax residency in Cyprus, for the purpose of being appointed in the position of directors of the companies and acting on their behalf, satisfying in this way the substance requirement pertaining to the exercise of effective management and control of companies operating in Cyprus.
5.Accounting Records
 Our firm provides bookkeeping, accounting and/or audit services via its associates in Cyprus.
6.Operation of Corporate Bank Accounts
We are able to support and assist our clients with the opening, operation and management of the corporate bank accounts of their Cyprus companies, increasing in this way the substance level of their businesses, via the provision of the following services:
Articles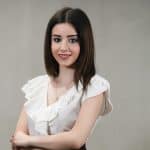 Definition of Societies and Acquisition of Legal Personality Society is defined by The Societies and Institutions and other related Matters Law of 2017 (104(I)/2017), as
Articles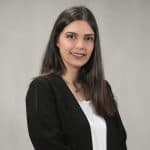 Admittedly the terms "tradename" and "trademark" are usually confused because of their similarities (to some extend), which however -in fact- distinct the said terms between
Articles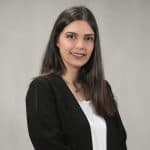 First and foremost, it should be stressed that in order for a third country national to be employed in the Republic of Cyprus (areas controlled
Should you have any questions, or if you would like more info regarding our services, kindly contact us and we will be delighted to help you.