Our firm's Shipping & Maritime Law Department takes pride in its responsiveness, efficiency, reliability and diligence in servicing our clients in a cost-effective, time-efficient and highly qualitative manner.
Cyprus will always maintain its prominent place in the global maritime issues, due the unique characteristics of the island. Remarkably, the Cyprus maritime tax system, registration procedures and other maritime policies, attract numerous ship owners yearly, making the fleet of ships registered under the Cyprus flag, one of the largest fleets in the world. Specifically, Cyprus is the 3rd largest merchant fleet in Europe and the 11th largest fleet globally, being at the same time a well-established shipping and ship management centre, located close to the Suez Canal. More precisely, Cyprus Registry comprises more than 1,743 ocean-going vessels of total gross tonnage exceeding 24,5 million. Cyprus Registry is also one of the only two open registries within the European Union, allowing non-Cypriot citizens to register their ships under the Cyprus flag, provided that they fulfil the specific conditions of ownership that the Merchant Shipping (Registration of Ships, Sales and Mortgages) Laws of 1963, require.
Today, shipping stands as one of the financially strongest and most significant pillars of the Cypriot economy. It has been characterised as a 'blue economy', with sector contributing around 1,034 billion euro to the island's GDP per annum. More than 5% of the world's fleet is controlled from Cyprus and more than 20% of the world's third-party ship management activities are managed by companies (more than 200 shipping companies) based in Cyprus. Cyprus does not impose any restrictions in relation to the seafarers' nationality and thus, more than 55,000 seafarers are employed on board Cypriot ships and 9,000 personnel on shore with the sector employing around 3% of Cyprus' workforce. Notably, the Cyprus flag is classified in the white list of PARIS & TOKYO MOUs on Port State Control. Cyprus is a party in more than 27 bilateral agreements on Merchant Shipping and signatory to all International Maritime Conventions, while, Cyprus is part in double tax avoidance treaties with more than 65 countries. 
The Shipping Department of our Law Firm, having a long experience and in-depth knowledge on both Shipping and Maritime Law, advising banks, owners, managers, charterers, cargo-owners and their respective insurers domestically and internationally, is able to offer its clients any kind of services related to the legal aspects of maritime affairs such as:
News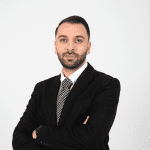 Cyprus has one of the largest registered merchant fleets in the world, being at the same time a well-established shipping and ship management center, located
Articles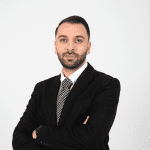 Mortgages on vessels are a common practice in the maritime/shipping industry and can be an effective way for shipowners to obtain financing for their vessels.
Articles
Στις 6 Οκτωβρίου 2022 ψηφίστηκε από τη Βουλή των Αντιπροσώπων «ο περί Ναυτιλιακής Εταιρείας Περιορισμένης Ευθύνης (Ν.Ε.Π.Ε.) Νόμος του 2022» (ο «Νόμος»). Ο Νόμος εγκαθίδρυσε
Should you have any questions, or if you would like more info regarding our services, kindly contact us and we will be delighted to help you.