Our firm's Immigration Department takes pride in its responsiveness, efficiency, reliability and diligence in servicing our clients in a cost-effective, time-efficient and highly qualitative manner.
Located in the southeastern Mediterranean Sea, Cyprus' geographical position has long been heralded as a "crossroads" of three continents; Europe, Asia, and Africa. Historically, Cyprus has been regarded as a particularly attractive tourist destination owing to, among others, the country's pleasant climate, high standard of living and low crime rate. Indeed, in the absence of heavy industry, the Cyprus economy relies heavily on tourism as a means of sustaining itself.
However, Cyprus' accession to the EU in 2004 coupled with its favorable tax and corporate framework, and unrivalled access to the EU and Middle Eastern markets, have elevated Cyprus to much more than just an appealing tourist proposition in the eyes of the outside world. In recent years there has been a significant flow of foreign nationals coming to Cyprus in search of employment opportunities or seeking to establish a permanent residency status. Immigration Law in Cyprus is regulated by a series of statutes and legal instruments the most prominent of which are the Aliens and Immigration Law, Cap. 105, and the Civil Registry Law L. 141(I)/2002.
Our professionals of the Immigration Department specialize in all aspects of Immigration Law in Cyprus, Greece and the European Union. Our firm's IMMIGRATION DEPARTMENT deals with all types of civil registry and immigration issues in the Republic of Cyprus relating to, the issue of Permanent Residency permits, as well as with issues relating to the issue, renewal and extension of entry permits, visas, residence permits and employment permits for third country nationals and their family members, licensing of International Business Companies and their employees and registration of EU citizens and their family members and services relating to Greek Golden Visa scheme in Greece.. A. Karitzis & Associates L.L.C is a Registered Service Provider, with Registration Number (CIP) 002. Our Immigration Department deals with all types of civil registry and immigration issues, relating to the various types of entries such as:
Immigration
GREECE GOLDEN VIZA – Why Invest in Greece Access for the applicant and his family to Viza Free Travelling to all EU and Schengen areas
Articles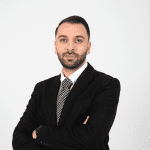 Secure your future with Cyprus permanent residency by investment. Our dedicated Immigration Department is renowned for its swift, efficient, and meticulous approach, ensuring our clients
Articles
The pandemic has taught businesses of all sizes that remote work works. As a result, the governments around the world have created schemes to welcome
Should you have any questions, or if you would like more info regarding our services, kindly contact us and we will be delighted to help you.