RECOGNITIONS & MEMBERSHIPS
Our unwavering commitment to excellence of advice and services is at the core of our business culture.
KARITZIS LEGAL is a full-service, innovative and forward-thinking Cyprus Law Firm headquartered in Limassol, in the shipping and financial capital of Cyprus, with offices also in Athens, Greece.
 It is composed by an experienced, diligent and dedicated team of dynamic professional lawyers, who deal with most of the areas of common-law based Cypriot Law in its adapted form after the accession of Cyprus into the European Union in 2004.
Employment
Ο περί Προστασίας των Μισθών (Τροποποιητικός) Νόμος του 2022 (Ν. 221(I)/2022), δημοσιεύθηκε στην Επίσημη Εφημερίδα της Δημοκρατίας στις 16 Δεκεμβρίου 2022 και επέφερε σημαντικές αλλαγές
Shipping & Maritime Law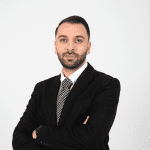 Mortgages on vessels are a common practice in the maritime/shipping industry and can be an effective way for shipowners to obtain financing for their vessels.
Employment
Recent developments in the applicable legislative and regulatory framework governing the processing of personal data of natural persons, spearheaded by the entering into force of
Sign up to our
Newsletter
Connect with us and receive our news