Re-domiciliate My Company in Cyprus
Re-domiciliate my company in Cyprus
Our firm's Corporate and Commercial Department takes pride in its responsiveness, efficiency, reliability and diligence in servicing our clients in a cost-effective, time-efficient and highly qualitative manner.
Prerequisites
If the memorandum of incorporation of a foreign company and the law of its country of origin allow for its re-domiciliation in another jurisdiction, then the said company may submit an application to the Cyprus Registrar of Companies in order to transfer its registered office in Cyprus and be registered as a continuing company.  
Temporary Certificate of Continuation
A representative of the company in Cyprus submits an application for the name approval of the company and subsequently for the issuance of the Temporary Certificate of Continuation, along with the requisite documents, including the amended memorandum and articles of association, a declaration of a company's director or  representative, a list of the previous officers and shareholders, company's resolution approving the transfer, proof that notice has been sent to the corporate registry of the country of origin. Once the Registrar of Companies reviews the documents provided and confirms that all is in order, the Temporary Certificate of Continuation is issued. The company is considered to be a legal person incorporated pursuant to the Cyprus Companies Law, provisionally registered in Cyprus, subject to all statutory obligations and, able to exercise all powers of a company incorporated in Cyprus, as of the date of issuance of the Temporary Certificate of Continuation.
Certificate of Continuation
The Company should then arrange for the issuance of a deletion certificate from the country of its original incorporation and submit it to the Registrar of Companies, along with the application for the issuance of the final Continuation Certificate, within 6 months from the date of issuance of the Temporary Certificate of Continuation. The 6-month period may be extended for additional 3 months in case of reasonable cause.
Articles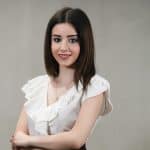 Definition of Societies and Acquisition of Legal Personality Society is defined by The Societies and Institutions and other related Matters Law of 2017 (104(I)/2017), as
Articles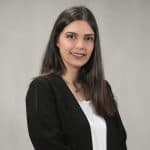 Admittedly the terms "tradename" and "trademark" are usually confused because of their similarities (to some extend), which however -in fact- distinct the said terms between
Articles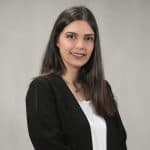 First and foremost, it should be stressed that in order for a third country national to be employed in the Republic of Cyprus (areas controlled
Should you have any questions, or if you would like more info regarding our services, kindly contact us and we will be delighted to help you.