Register A Company in Cyprus
Register A New Company in Cyprus
Our firm's Corporate and Commercial Department takes pride in its responsiveness, efficiency, reliability and diligence in servicing our clients in a cost-effective, time-efficient and highly qualitative manner.
The quickest way to have a company, is by purchasing one of our shelf ready made companies. 
Registration Duration of new Company in Cyprus: 3-7 working days upon the name approval.
Cyprus is often a preferred choice taking into consideration various factors and advantages provided.  Cyprus is an EU member state and member of Eurozone.
Corporate Tax Level only 12,5%
Serve as gateway to EU
No tax on dividends paid to non residents shareholders
Legal Requirements of Cyprus Holding Company
Company Name: You may propose a company's name that will be examines by Registrar of Companies or you may select once name from our list with preapproved names.
Registered office
Cyprus company requires to declare a registered address in Cyprus. Our Law Firm may provide you with such service.
Secretary
In accordance with Cyprus Law, a Cyprus Company must appoint a Secretary.  Our Law firm may provide you with such service.
Requirements after the incorporation
Articles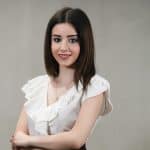 Definition of Societies and Acquisition of Legal Personality Society is defined by The Societies and Institutions and other related Matters Law of 2017 (104(I)/2017), as
Articles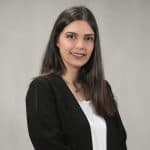 Admittedly the terms "tradename" and "trademark" are usually confused because of their similarities (to some extend), which however -in fact- distinct the said terms between
Articles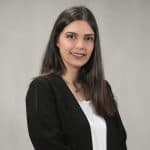 First and foremost, it should be stressed that in order for a third country national to be employed in the Republic of Cyprus (areas controlled
Should you have any questions, or if you would like more info regarding our services, kindly contact us and we will be delighted to help you.