Our firm's Corporate and Commercial Department takes pride in its responsiveness, efficiency, reliability and diligence in servicing our clients in a cost-effective, time-efficient and highly qualitative manner.
As a former colony of the United Kingdom, the Republic of Cyprus is a member of the commonwealth jurisdictions and its legal system is largely premised on English common law and equity. The main source of Cyprus Company law is the Companies Law, Cap. 113 which mirrors most of the provisions of the English Companies Act of 1948 upon which it is based.
In recent years, the Republic of Cyprus has developed a reputation as an ideal jurisdiction for investors and businesses to avail themselves of its appealing tax regime. Moreover, Cyprus' membership of the EU since 2004, in conjunction with its reliable corporate legal framework, offer an alluring environment in which businesses can flourish. While the bail-in of 2013 stimulated a period of uncertainty, investor confidence in Cyprus was not shaken. Indeed, the Cyprus economy has proved resolute, by attracting foreign investment to help offset the drawbacks of the financial crisis that hit Cyprus in the post-2013 years. In particular, the city of Limassol, where our firm is based, has been at the forefront of an unprecedented influx of foreign investment culminating in the development of significant residential and commercial projects, the most eminent of which is the first and only licensed (satellite) casino in Cyprus, which will soon be followed by the opening of the first casino-resort, in Zakaki area.
Driven, in part, by the repercussions of the global economic recession, recent years have witnessed a trend towards an increasingly rigorous and quite sophisticated regulatory framework at national, international and EU-level, steering the corporate landscape in Cyprus into uncharted territory. These developments have the effect of imposing more onerous obligations on businesses, who are now faced with numerous short-term and long-term challenges from an administrative, legal and tax standpoint; from the management of the daily affairs of a business to its long-term business objectives or marketing strategy. Against a backdrop of a rapidly evolving and growing corporate and commercial environment in Cyprus, businesses and investors alike are expected to quickly adapt to a plethora of challenges requiring efficient, expedient and cost-effective solutions.
The Corporate and Commercial Department of our Firm is committed to delivering legal and administrative services adhering to the highest professional standards across a broad spectrum of fields. In particular, our Corporate and Commercial Department is divided into the Corporate Administration and Corporate Legal sections, each offering a wide range of services:
The Corporate Administration section offers all services with regards to among others:
The Corporate Legal section deals with all commercial and corporate procedures including, among others:
and, in addition, provides legal assistance, consultation and support of any kind on issues related to, among others, corporate, taxation, employment, contract, real estate, intellectual property, banking, investments, financial management and gambling.
Articles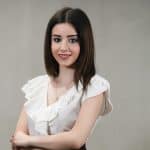 Circumstances in which a company may be wound up voluntarily. According to article 261, Part III of the Companies Law (Cap.113) (hereinafter referred to as
Articles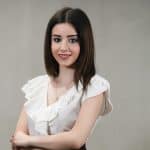 Definition of Institutions and Acquisition of Legal Personality The term institution is defined by The Societies and Institutions and other related Matters Law of 2017
Articles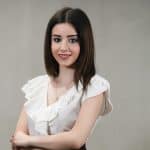 Definition of Societies and Acquisition of Legal Personality Society is defined by The Societies and Institutions and other related Matters Law of 2017 (104(I)/2017), as
Should you have any questions, or if you would like more info regarding our services, kindly contact us and we will be delighted to help you.