RECOGNITIONS & MEMBERSHIPS
Our unwavering commitment to excellence of advice and services is at the core of our business culture.
KARITZIS LEGAL is a full-service, innovative and forward-thinking Cyprus Law Firm headquartered in Limassol, in the shipping and financial capital of Cyprus, with offices also in Athens, Greece.
 It is composed by an experienced, diligent and dedicated team of dynamic professional lawyers, who deal with most of the areas of common-law based Cypriot Law in its adapted form after the accession of Cyprus into the European Union in 2004.
Litigation & Dispute Resolution
Η Υπηρεσία Προστασίας Καταναλωτή του Υπουργείο Ενέργειας, Εμπορίου και Βιομηχανίας (στο εξής η «Υπηρεσία»), κατόπιν υποβολής παραπόνου από καταναλωτές (στο εξής οι «Παραπονούμενοι») προέβη σε
Shipping & Maritime Law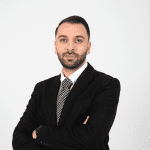 Cyprus has one of the largest registered merchant fleets in the world, being at the same time a well-established shipping and ship management center, located
Employment
The matter of the minimum period of paid annual leave that an employee is entitled, is regulated by the Law on Paid Annual Leave, L.
Sign up to our
Newsletter
Connect with us and receive our news